We have curated a collection of goods suitable for creating a home office even if it's just a study corner. Practical wall storage, oak picture ledges for displays, as well as stationery and posters for decoration and diaries and notebooks when in season.
Inspiration from our customers
view
view
Trio of Toy shelves
Endlessly versatile our Oak Picture Ledges create a perfect home for children's toys in @the_vihouse's beautifully styled kids corner.
Products
Oak Picture Ledges
Pretty picture shelf
Endlessly versatile our Oak Picture Ledge works wonderfully under a large mirror in the hallway of @littlehouseonourstreet
Products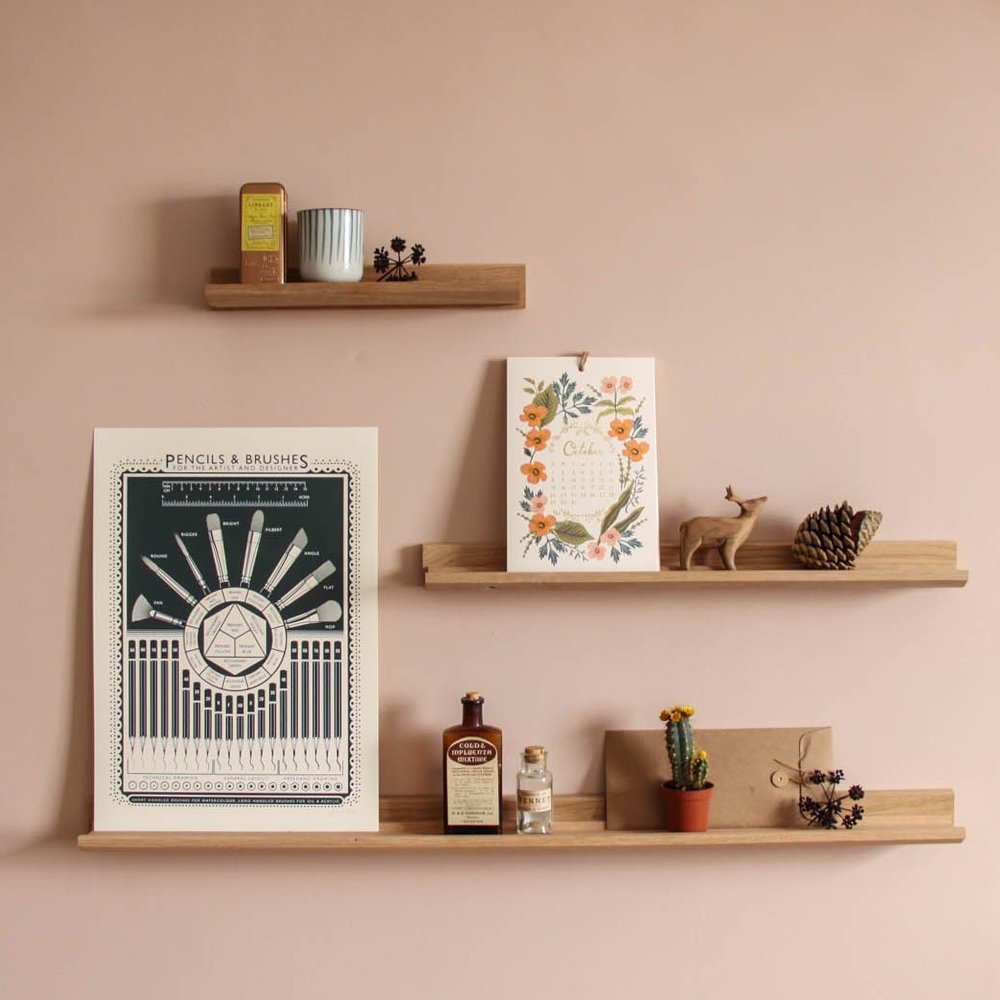 Oak Picture Ledge/Accessory Shelves